Artificial Grass Installation
Want a perfectly manicured lawn that stays green all year with virtually zero maintenance? Call Greenstar-eco today for a quote on artificial grass installation. Artificial grass comes in numerous grade and style options so were certain to find something that fits your needs and budget. Save water save our planet with artificial grass!
Synthetic turf and artificial grass may make you imagine something that looks entirely unnatural, but nothing could be further from the truth. Modern synthetic turf looks just like natural grass but without the maintenance requirements. It's durable and long-lasting, giving you a beautiful outdoor space that will stand the test of time.
What are the Advantages of Synthetic Turf?
There are two things that people look for in a lawn – color and neatness. A lush green carpet is an ideal appearance for any lawn, but getting naturally grown grass to the right shade, and keeping it there, can be extremely difficult.
One major factor that affects the appearance of your grass is the climate. When it gets too hot, there's a chance your grass will become burnt, leaving it yellow or brown, often in patches. You can counteract this with a lot of watering, but it isn't always effective.
As for keeping the lawn neat, regular trimming is a necessity. Depending on the size of your lawn area, it can become a full-time job just to keep your grass looking the way you want it to.
Synthetic turf doesn't require constant watering or protection from the elements. You don't need to maintain it every other day, making sure each blade of grass is the correct length. Once your artificial grass is installed the maintenance required is minimal and your lawn will look great all year round.
Does Synthetic Turf Look Fake?
No, not at all! Modern synthetic turf is available in a variety of styles to simulate the look and texture of several types of natural grass. In most cases, it is virtually indistinguishable from real grass with the only difference being the lack of work needed to keep it looking great.
Our professional team will help you to choose the style of the synthetic turf that is the best match for you. You'll be able to see how each type of synthetic turf looks, and pick the one that fits the design aesthetic you desire.
Donna H. Testimonial
They were very professional, knowledgable and really listened to what we liked and didn't like. All that is left to finish is spreading the last of the rock in the back yard which they will do on Monday. The crew worked unbelievably hard and showed up each morning ready to start again. They were great at suggesting things we might like to consider and can't think of one thing I didn't like about them. This is not your landscaper working on weekends or out of his house as a side job which many of them are. We highly recommend them.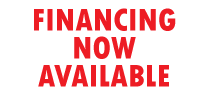 Greenstar-Eco now offers affordable financing terms with out finance partner LightStream, a division of SunTrust Bank.
The Offer: Flexible loan terms from 24-84 months; no pre-payment penalty.
Check out our Finance Page for more details.
More info at (602) 687-4384