Let Us Design and Install Your Ideal Landscape
Landscape Installation
A landscape can become your getaway oasis with the right planning and the right partner. Greenstar Eco is here to be that partner. Through Greenstar Eco's licensed, bonded, and insured landscape design and install division we will walk you through the process of transforming your vision into the landscape of your dreams.
LANDSCAPE DESIGN AND INSTALLATION PROCESS
Step 1 – Call Greenstar Eco
We answer our phones!
Step 2 – Design Discovery
Setup a time for a Greenstar Eco Professional to visit with you. We will talk over your ideas, provide example photos of other work we have performed for ideas, offer suggestions, and take yard dimensions.
Step 3 – Design Finalization
Your Greenstar Eco Professional will return with a complete landscape design, plant and tree descriptions, and a project budget. The plans will be reviewed with you, adjustments made as needed and an installation date established.
Step 4 – The Big Day
Greenstar Eco's Professional Installation Crew will be onsite to install your dream yard. Final design and plant selection will be reviewed with you and the work will begin. Once completed a final walk will be performed with you and the installation manager where care instruction will be covered.
Step 5 – Follow-Up
Approximately 30-Days following the installation, your Greenstar Eco Professional will establish a time to meet and perform a quick walk through to see how the yard is doing. At any time prior to this meeting feel free to call with questions.
Design Info
Greenstar Eco wants to take care that your landscape installation is done right the first time in the most earth friendly manner possible and while this process may seem extensive, Greenstar Eco is very responsive and can be installing your dream landscape in a matter of days.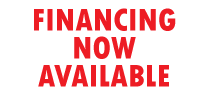 Greenstar-Eco now offers affordable financing terms with out finance partner LightStream, a division of SunTrust Bank.
The Offer: Flexible loan terms from 24-84 months; no pre-payment penalty.
Check out our Finance Page for more details.
Daniel H. Testimonial
Greenstar Eco will make your landscaping dreams come true, and if you don't have a dream, Dan will create one for you! The process started with Dan coming to our home for pictures and to get an idea of what we were looking for. We had a few ideas in mind of what we thought we wanted to see but our vision was pretty general. Dan came back with a detailed, digital plan, to walk us through his ideas. We decided to leave the creativity to him! We set a project start date and the Greenstar crew quickly got to work. We highly recommend Greenstar Eco to anyone looking for creativity, craftsmanship and a friendly, professional company. It is truly amazing to see the design go from computer to real life. Working with Dan and the rest of the Greenstar Eco team was great from start to finish!
More info at (602) 687-4384