Pool Decks
We offer high quality and versatile designs for pool decks that increase your enjoyment of outdoor living. We use a variety of high-quality products such as travertine, pavers, and synthetic turf to create a modern makeover that you will enjoy for many years.
What are Pool Decks for?
Your pool deck is the area around your pool, and so can be used for a number of different purposes. The most common is to allow safe and easy access to the pool, but additionally it can be a social area with seating and tables. To further enhance both of these aspects, pool decks tend to be attractive areas. Most pools are used for relaxation and fun, and so these aspects also need to be considered. Our professional team will help you choose the best options for your pool to get the best out of the entire area around your pool.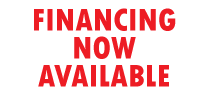 Testimonial – Lindie N.
We shopped Gilbert for our front lawn makeover; new watering system and all-new landscape design. After much research and consideration for what we wanted, we hired Greenstar Eco. They completed the job today-one day early; what a wonderfully positive experience!! Dan and his team were consumate professionals. The project foreman, Romero, was a landscape artist and impressive leader. We highly recommend them without reservation‼️
Pool Decks Design
By considering your requirements and all options that are suitable for your pool deck, we'll be able to come up with a design that perfectly fits your needs. We'll always consider safety as well as the aesthetic appeal of your pool deck.  Different materials will not only provide a modern look for your pool area but can also enhance safety and your ability to enjoy your pool. Smooth curves, pleasant textures, even areas where you can grill to create the perfect entertainment area for you, your friends, and family – a well-designed pool deck can give you the lifestyle you want with the opportunity to have designated areas for every activity you wish to partake in.Pool decks can be as individual as you are and so we work to your thoughts and ideas. Your needs and priorities guide us, and we'll create a pool deck design that you can really enjoy.
Pool Decks Installation
A great idea is no use without action, and so we install top quality pool decks built from materials that will last. We never cut corners and always provide the best results for all of our customers. We have the experience and skills to make your pool deck installation go quickly and smoothly, and your pool deck will be ready for you to enjoy sooner than you might expect. We provide a complete and professional service, and our pool decks are designed and installed by a skilled team. Isn't it time you had a pool deck designed just the way you want it?
More info at (602) 687-4384