Outdoor Kitchens
When it comes to custom outdoor kitchens, whether it is a remodel or a new home, with our experienced designers and talented hardscape installers, we've got you covered!
We design and install top quality outdoor kitchens to allow you to enjoy life and entertain your family and friends wherever you want to, whenever you want to. All of the outdoor kitchens we create is built to your requirements and specification, designed to fit in with your existing space perfectly.
What Can Be Found in Outdoor Kitchens?
Everything you would expect to find in an indoor kitchen can be found in an outdoor kitchen. From cooking areas to storage drawers and cupboards, work surfaces, seating areas, and even protection from the weather and lighting.
You'll be able to cook up anything you desire without being cooped up indoors. You might enjoy a relaxing evening making a meal by the pool for your family or invite your friends over for a party. As much an area for socializing as it is for creating a meal, outdoor kitchens provide the convenience of allowing you to use your home and space within it in the most appropriate way for you.
Outdoor Kitchens Design
It is quite likely that you already have an idea of the elements you would find useful in an outdoor kitchen. Our design team will work with you to take your ideas and incorporate them into a design that fits the space you have available and looks fantastic too.
We'll create a 3D design so you can see how the new kitchen will fit in with the rest of the surrounding environment, and you'll be able to make any tweaks and changes as appropriate.
We want all our outdoor kitchens to be functional, safe, and beautiful. By combining your imagination with the skill of our designers, we are certain that we'll come up with a design for your outdoor kitchen that you'll love.
Outdoor Kitchens Installation
Once your design is completed, we can get to work installing one of our outdoor kitchens at your home. We always use the highest quality materials to ensure a great finish and a kitchen that will last.
We want our customers to be completed satisfied with their new outdoor kitchen, and we work effectively and efficiently to make certain that your kitchen is installed quickly. Our team of professionals will look after every detail, and you'll be spending time in your outdoor kitchen very soon.
For a complete design to installation service, contact us today to get started with your own outdoor kitchen project.
If you're looking for a landscape makeover, call Greenstar-Eco!!
Testimonial – Christopher M.
There's not enough words to express how much we appreciated working with Dan on coming up with the concept of the backyard and the attention to detail he had.  He's an exceptional designer and his team are outstanding builders.  We used Greenstar-Eco for our backyard, but we're waiting to replenish funds before bringing them back to do the front yard.  Don't be surprised if you finish working with Dan and realize you want more done….if you're feeling overwhelmed on how to do your yard, just give Dan the reins and watch his creative genius come to life.  🙂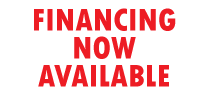 More info at (602) 687-4384