3D Landscape Designs
Landscape design is an independent profession and a design and art tradition, practiced by landscape designers, combining nature and culture. Landscape design bridges the space between landscape architecture and garden design.
Traditional landscape design is a skill that is practiced by trained professionals who combine aspects of both design and art to produce a pleasing result. It fills the gap that exists between landscape architecture and garden design – but what does that mean for people like you who will be using the area?
Simply, landscape design allows you to have the landscape you always wanted, inspiring the feelings you desire, and generally making the area excellent in appearance. With traditional design methods, and even computer aided design methods, you'll see a map or plan of what the finished landscape will look like. This can make it hard to imagine what the finished landscape will look like unless you have the ability to visualize the plan fully – but there is a better way. 3D landscape designs make all the difference in understanding the impact that the changes can make.
A 3D landscape design helps you to see what a finished project will really look like.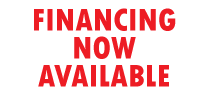 Testimonial – Sean N.
Greenstar Eco and Dan are by far the most professional landscape designer/installers in the valley. They gave us a very competitive quote and a 3D design that showed us how awesome the finished project would look. They were easy to get ahold of and upfront about everything. Would recommend to anyone!
Walk Through the Design
Before a single plant is planted, stone is laid, or blade of grass is trimmed, 3D landscape designs allow you to see what the finished landscape holds in store. Because it is computer generated imagery, you can see the design from any angle, rendered in a realistic manner. If you want to take the helicopter view, you can – but you can also see how a garden looks from outside your property line or understand how a pool will affect the look of the surroundings. If you want to have new paths, patios, and decks installed, you can see how they will fit in with the surroundings with the minimum amount of effort – and if you don't like what you see, it's simple to move things around.
Compare this to getting part-way through physically changing your landscape and not liking what you see! The ability to see the results beforehand will make it easier for you to fully commit to the changes and be certain that the result will work for you.
Creating 3D Landscape Designs
To create a great 3D landscape design for you, we'll take measurements and build a computer model of your existing landscape, and then update and change it as necessary based on your requirements and guidelines. You'll instantly be able to see the results and can decide if it's what you want. Once you are satisfied, work can begin, and you can be confident that the result will be just what you need.
More info at (602) 687-4384